THE DISPLAY
next generation
INNOVATION
For the past 20 years, Cosium has been continuously innovating to support opticians in their daily professional practice.
AT THE SERVICE OF THE OPTICIAN
---
E-StoreConnect allows the optician to be connected in real-time to their inventory, to the frames on display. It offers numerous features such as instant product information updates (brand, model, price), real-time inventory, fitting statistics, and store layout control.
Each frame is tracked with ease and the optician can take advantage of all these functions remotely, from their business software and for all the furniture in each of his stores.
SERVING THE CUSTOMER
---
E-StoreConnect is much more than a connected piece of furniture! It provides access to all the services that enable the customer to make their choice: digital mirror, fitting experience, Virtual Try-On, measurements, promotional videos.
It's a true all-in-one sales tool !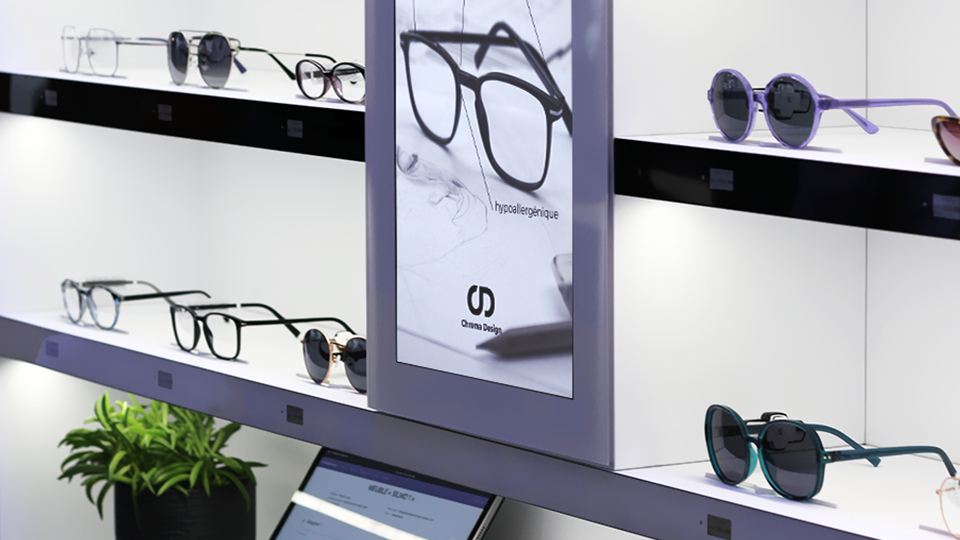 ---
A COSIUM PATENT
The creation of the e-StoreConnect was made possible thanks to Cosium's Research and Development teams.
Designed to be a custom-made piece of furniture, its design and all the electronics are 100% French.
The innovative nature of this project was recognized when it was nominated for the 2023 Silmo d'Or award in the "equipment/material" category.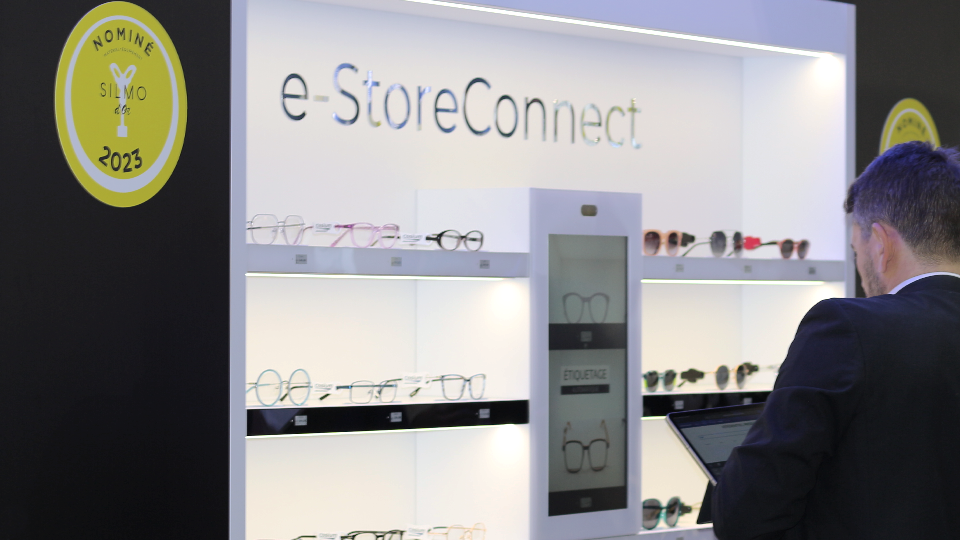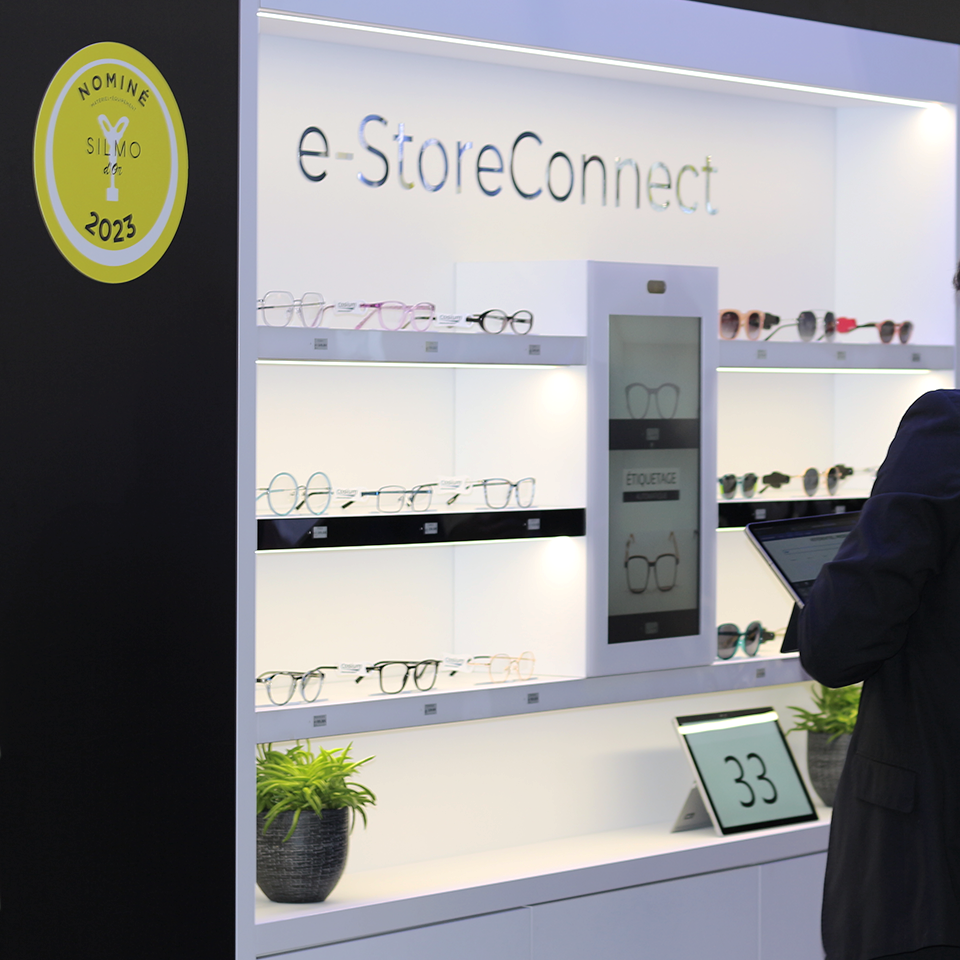 ---
MORE THAN JUST A DISPLAY
With the e-StoreConnect, increase your efficiency thanks to its numerous features!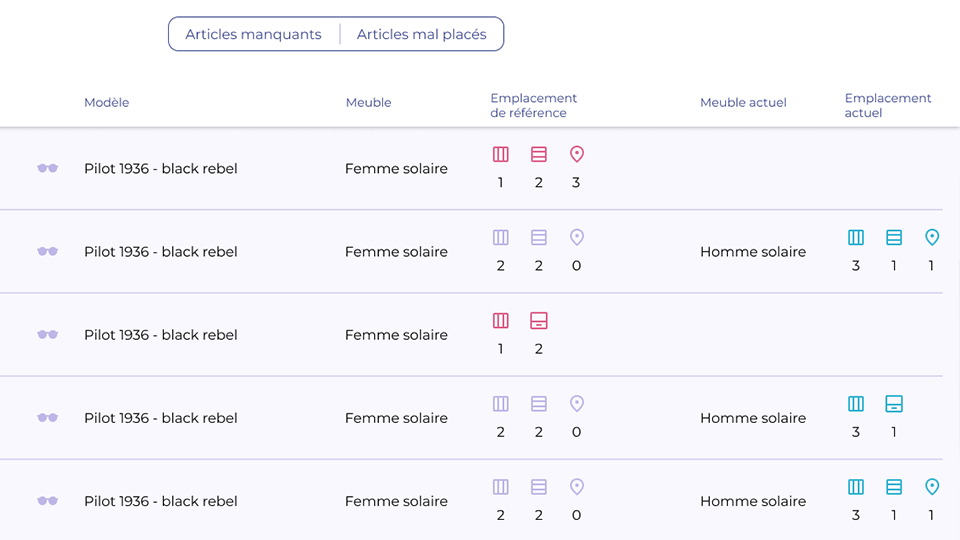 ---
LAYOUT CONTROL
---
Identify missing or improperly positioned frames (displaying the location of the misplaced frame and where it should be).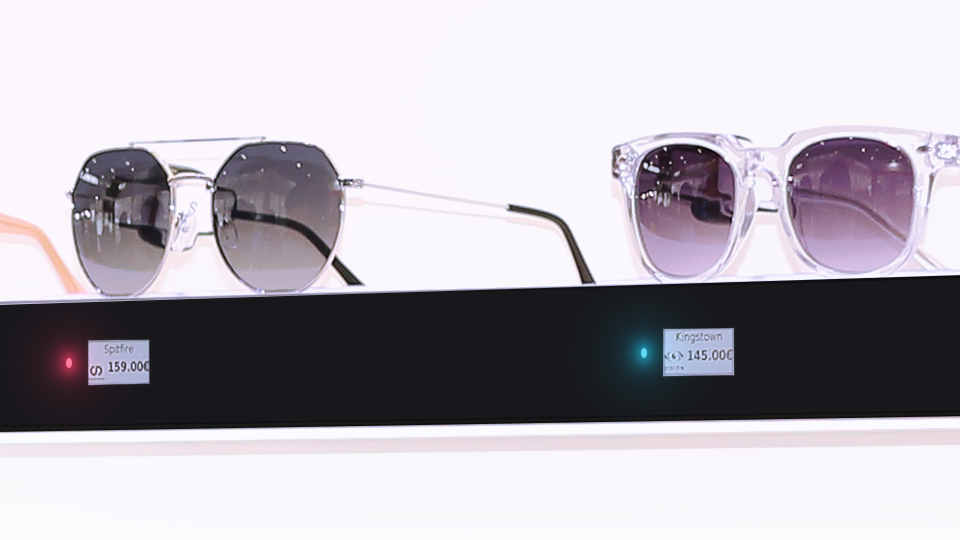 ---
FRAME TRACKING SYSTEM
---
From the business software, select a set of frames based on multiple criteria, which will then be highlighted on the e-StoreConnect through integrated LEDs.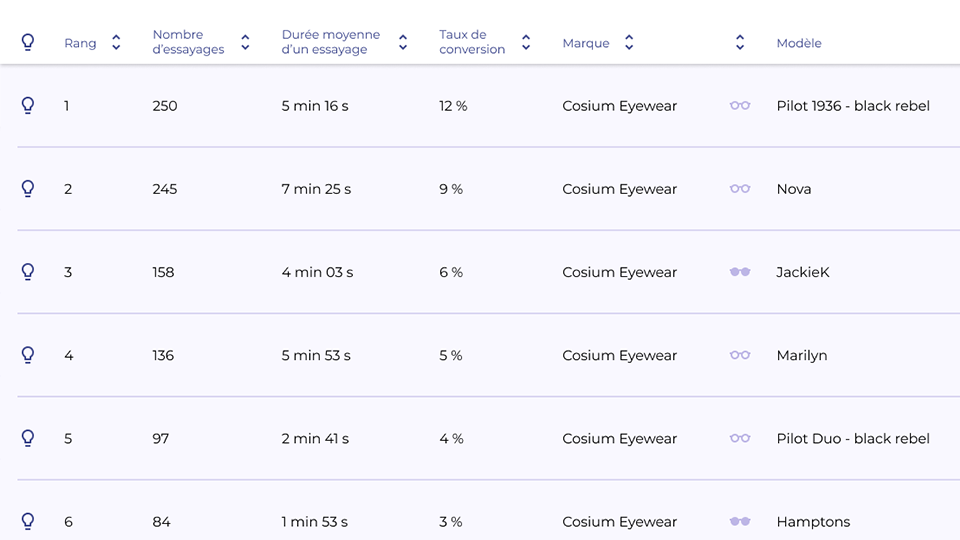 ---
FITTING STATISTICS
---
Record all fittings conducted to establish statistics (number of fittings, fitting duration, etc.) and optimize one's activity.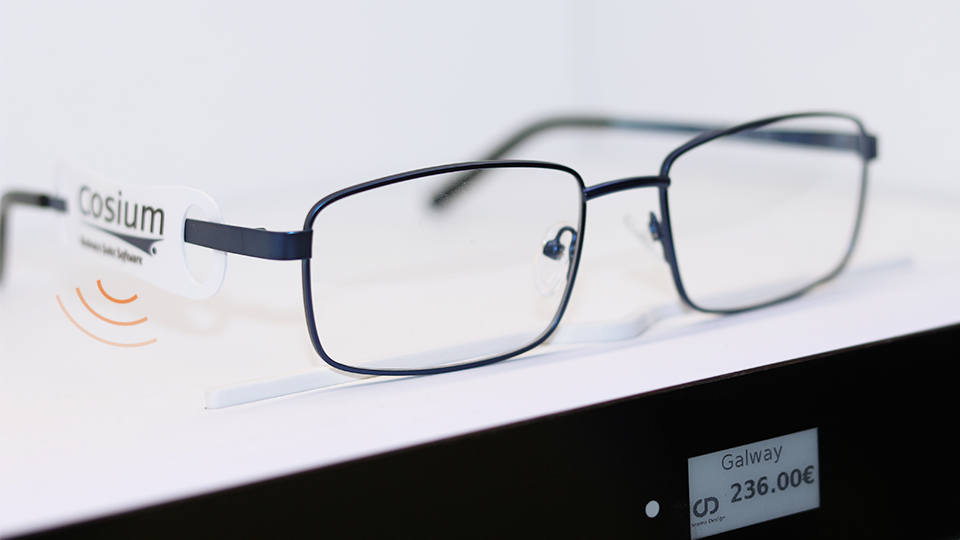 ---
NFC DETECTION SYSTEM
---
Each placement is equipped with an NFC detection system that reads the label of the frame present on the location.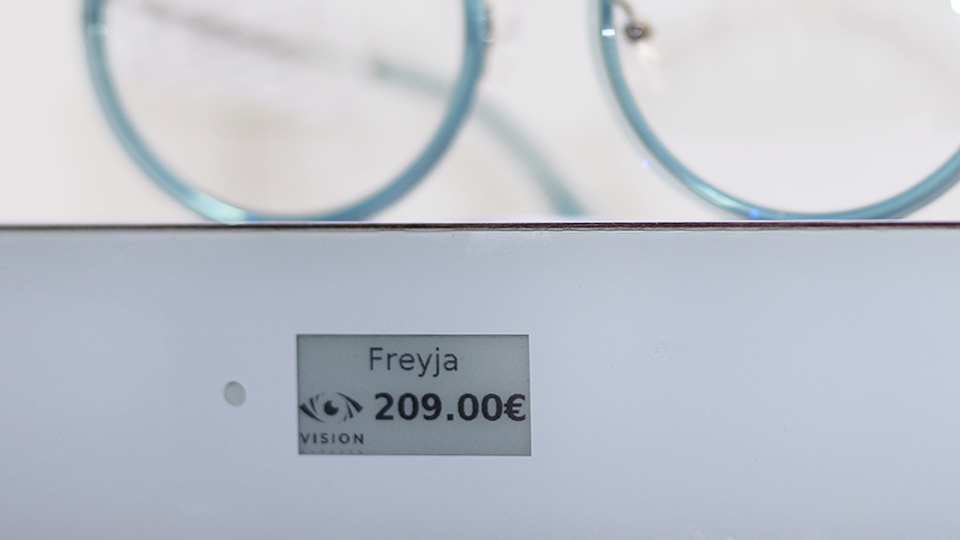 ---
DYNAMIC DISPLAY
---
Real-time display of the brand, logo, and price of the frame based on the product present at the location.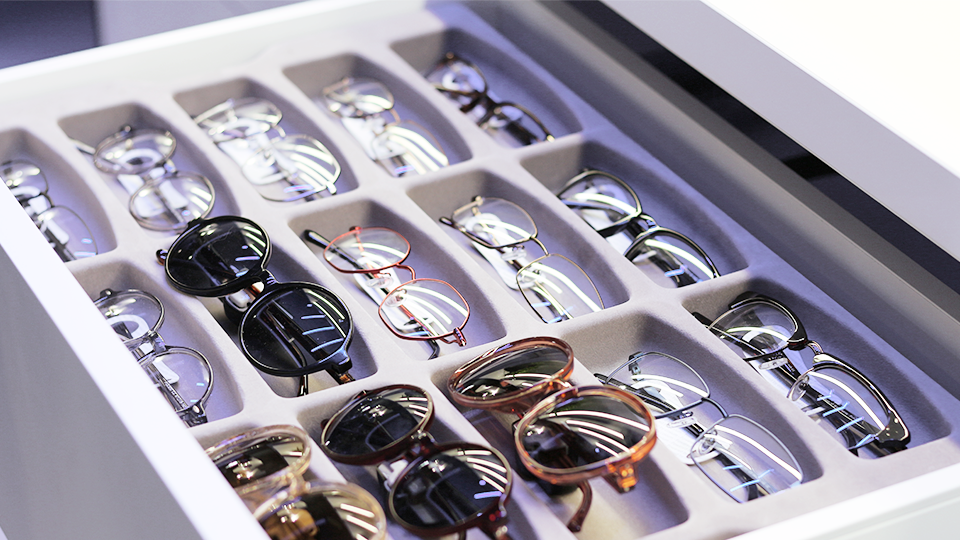 ---
REAL-TIME INVENTORY
---
Automatic inventory of frames present on the display, shelves, as well as drawers.
E-STORECONNECT
---
Discover our connected display in a video!
ITS ASSET, A MULTIFUNCTION SCREEN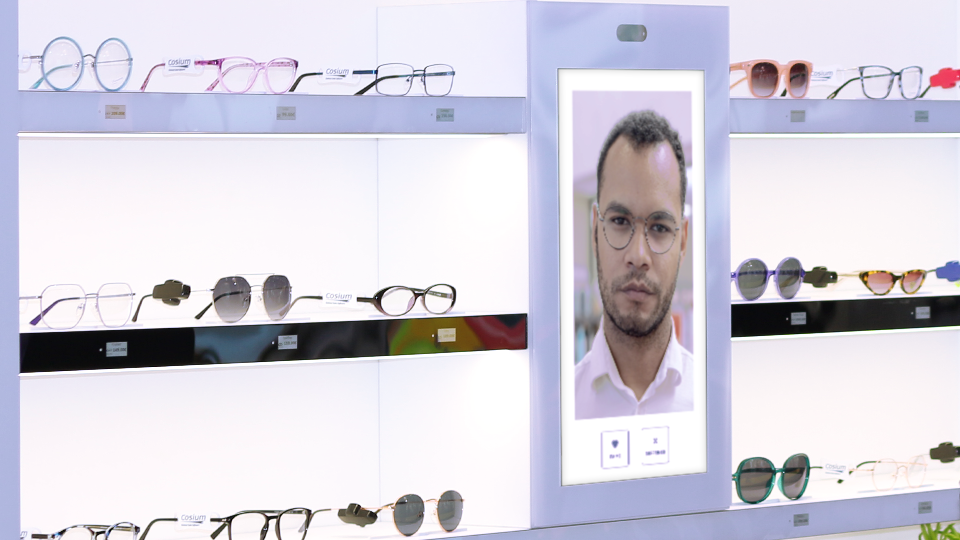 ---
FITTING JOURNEY
---
During each fitting, the customer can take photos of themselves, they can keep their favorite photos until their final choice.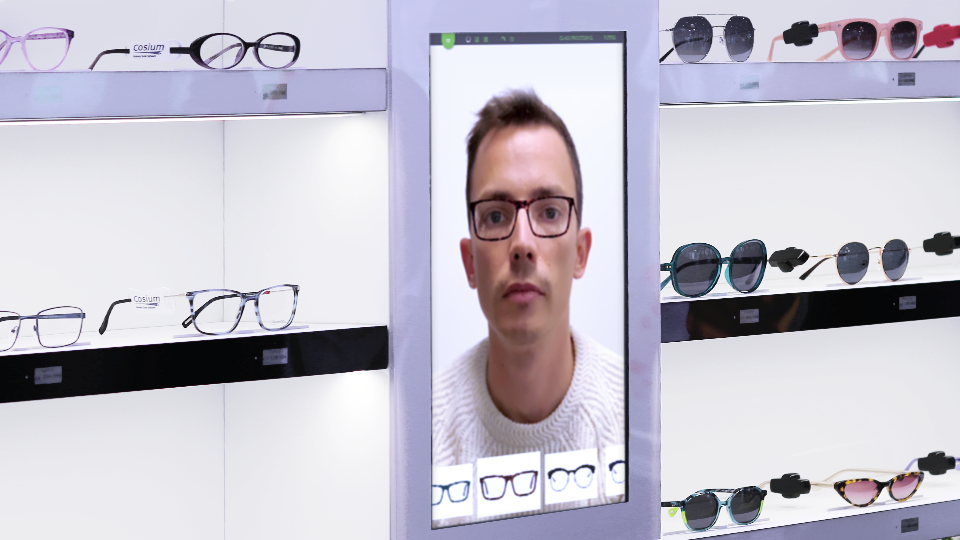 ---
VIRTUAL TRY-ON
---
Through facial analysis, hundreds of frames suggested by AI adapt to the customer's facial features.
---
CONTEXTUAL VIDEOS
---
Display of a product-specific information video when picking up the frame from the display.
CONNECTED BEYOND THE STORE
1
E-COMMERCE
Frame selection on the e-commerce website.
2
E-RESERVATION
Reserving the frame at a selection of stores near me.
3
E-STORECONNECT
This frame is waiting for you for fitting on the connected display.