DIGIHUB AND SURFACE PRO
when mobility meets power
AN INNOVATIVE EXPERIENCE
Immerse your patients in a new experience that follows them throughout their journey.
WITH A COMPREHENSIVE SOFTWARE
---
Today, supported by the CosiumOptic PMS software suite, the optician already benefits from a complete, market-leading, simple and intuitive solution. Integrated with healthcare providers and manufacturers of lenses and frames, CosiumOptic facilitates the entire sales process.
AND A SELF-CONTAINED SALES ENVIRONMENT
---
To go further in this process, Cosium now offers the DigiHub. It allows a "paperless" customer journey, a refined sales table and real mobility. It aims to further digitize the point of sale and simplify administration.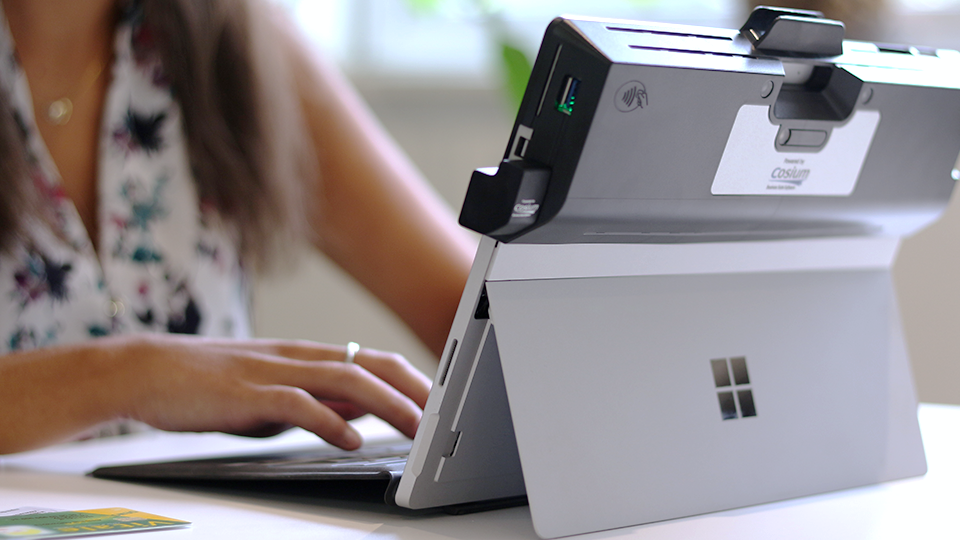 ---
RESTRUCTURE YOUR SALES AREA
Improve your productivity thanks to the simplicity and mobility of Digihub.
The DigiHub is a self-contained peripheral built around Microsoft's Surface Pro.
It includes all the devices that clutter your sales desk or counter (card reader, scanner, barcode reader, measuring device, and more).
The Digihub combines performance and mobility: you can carry out your actions anywhere, in your store, at your customers' premises, whether they are individuals, in companies or in nursing homes.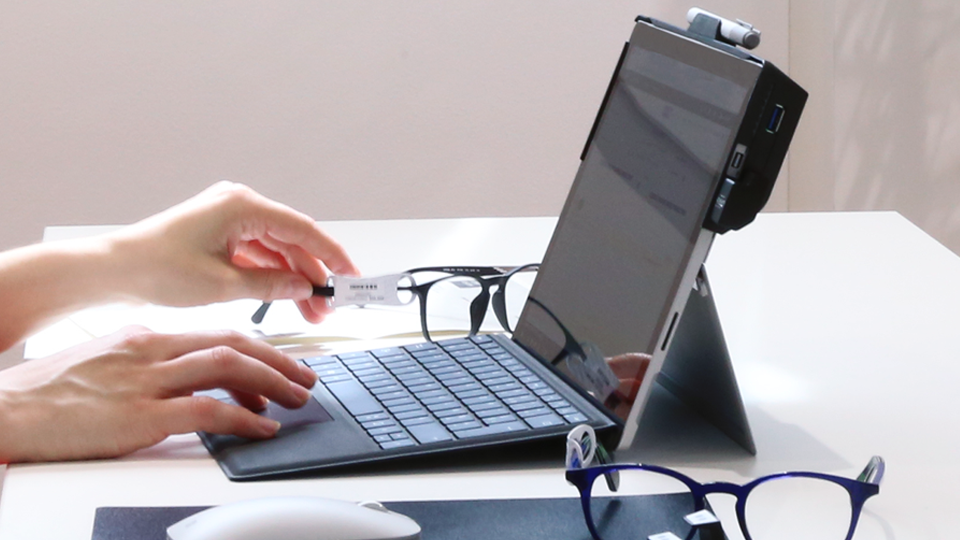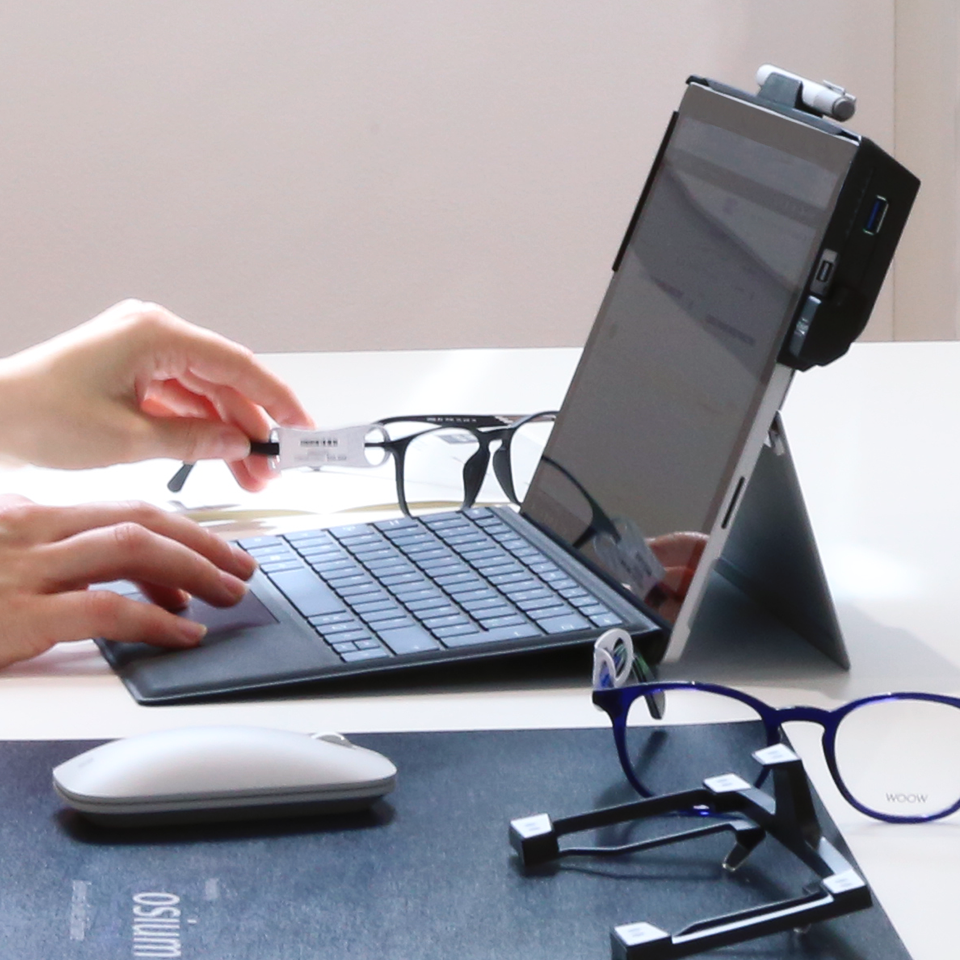 ---
PAPERLESS PATIENT JOURNEY
The Digihub eliminates all constraints. It will be with you everywhere, throughout the day!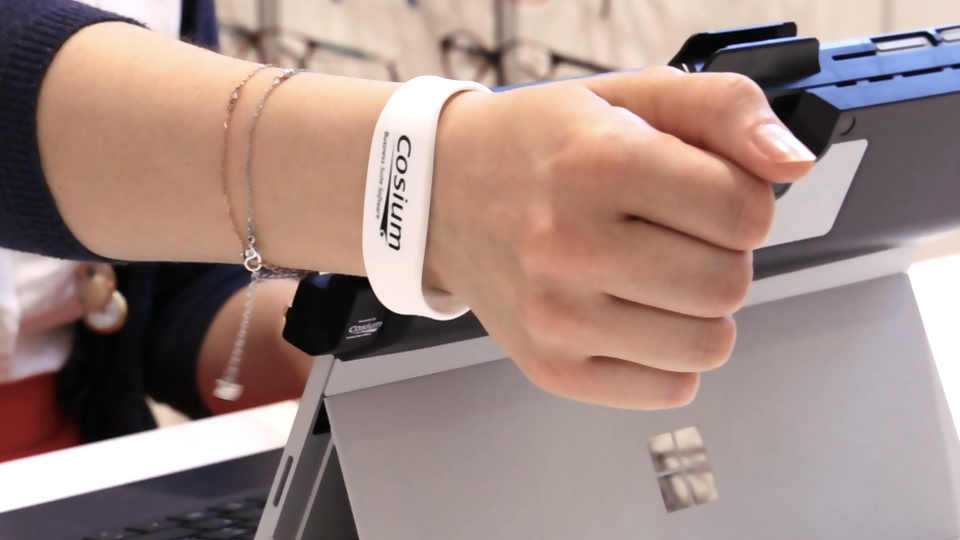 ---
RFID IDENTIFICATION
---
Securely connect to the Cosium Suite with a single tap.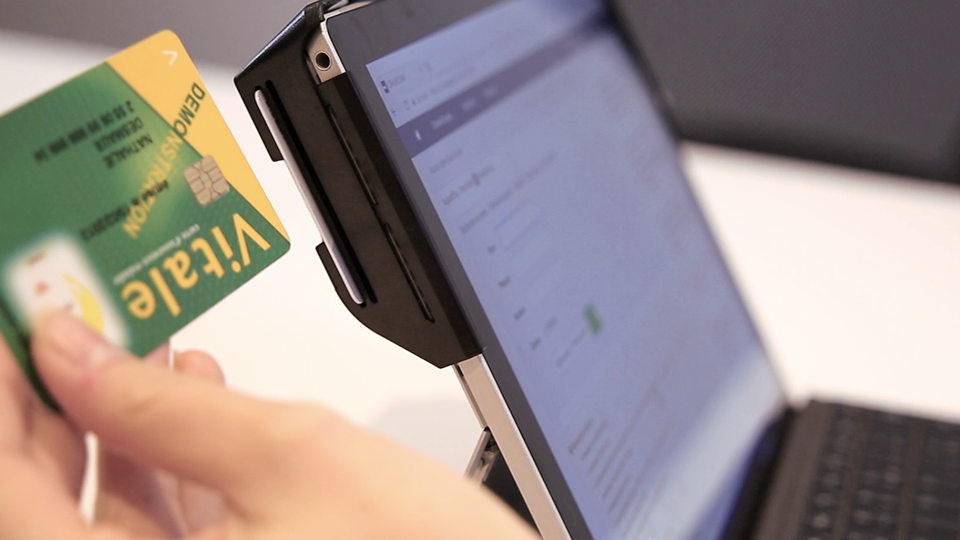 ---
SIMPLIFIED CUSTOMER FILE
---
Read information from chip cards with one click.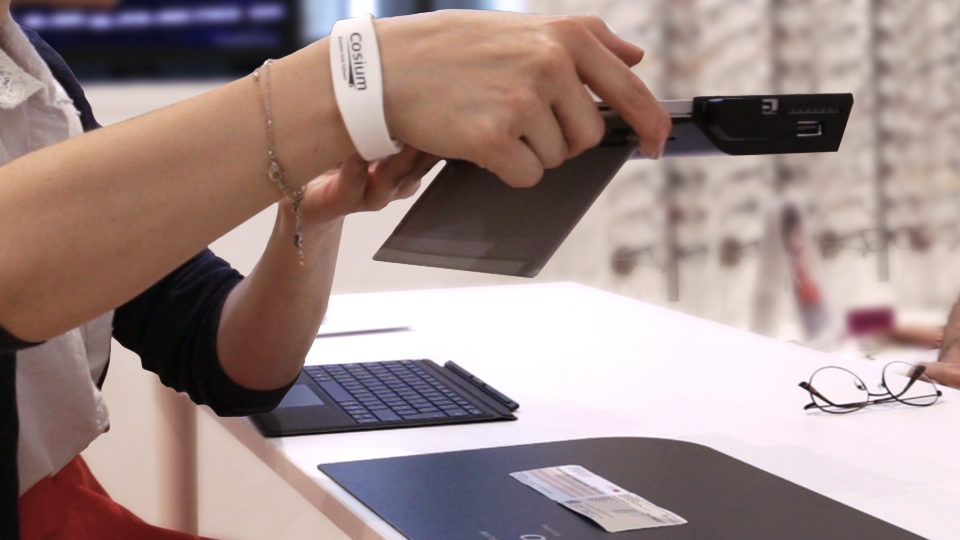 ---
COMPLETELY PAPERLESS
---
Scan documents without additional hardware.
---
OPTICAL MEASUREMENTS
---
See the results directly in the Cosium application for your quotes and orders.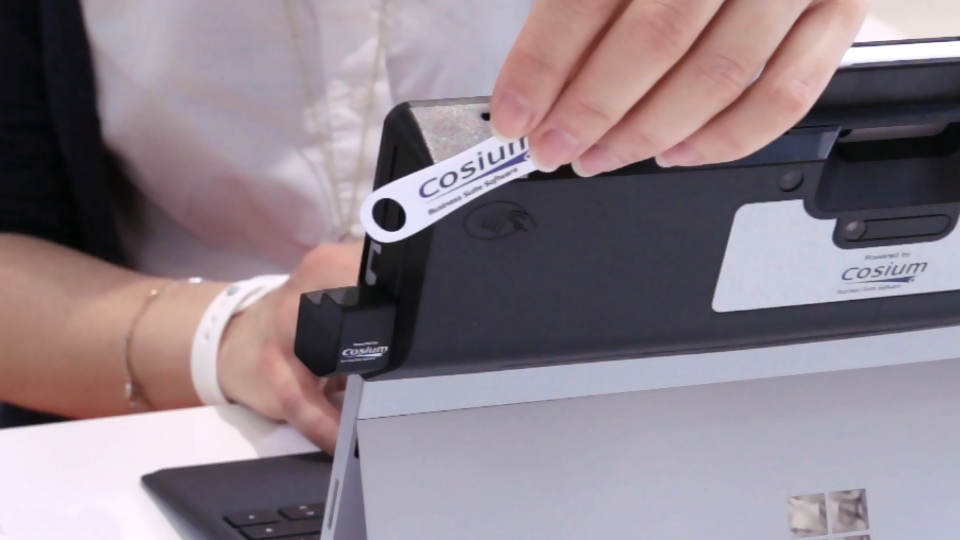 ---
STOCK ITEMS AND RFID MANAGEMENT
---
Simplify the integration of the frame into the dispense and facilitate stock management.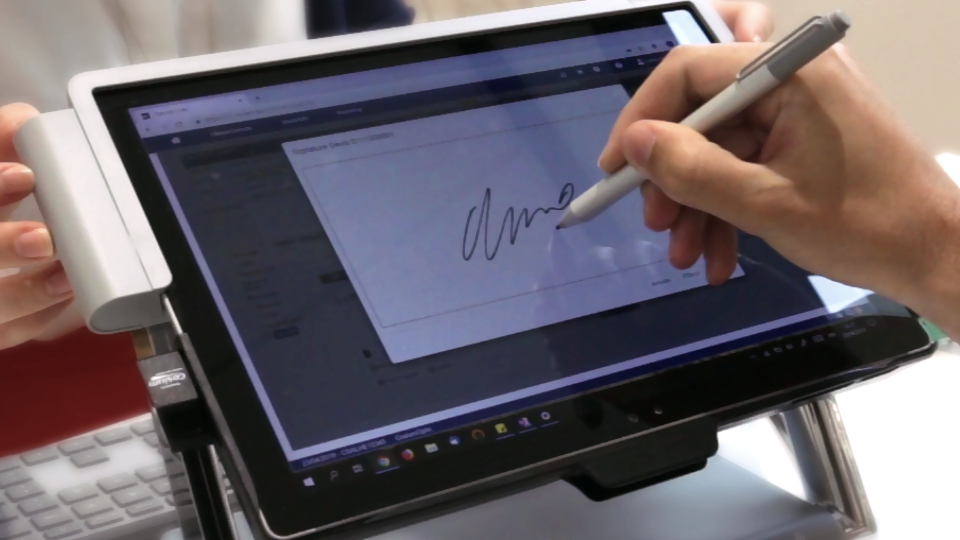 ---
ELECTRONIC SIGNATURE
---
Validate your quotes and invoices with the electronic signature.
DIGIHUB & SURFACE PRO
---
Watch the video of the DigiHub experience!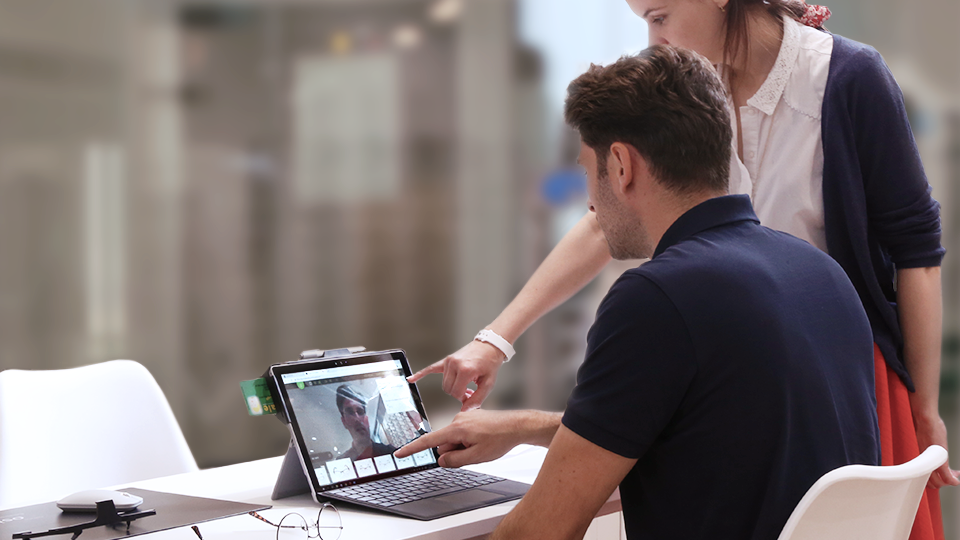 ---
VIRTUAL TRY-ON
---
An experience carried out independently by the customer or guided by the optician.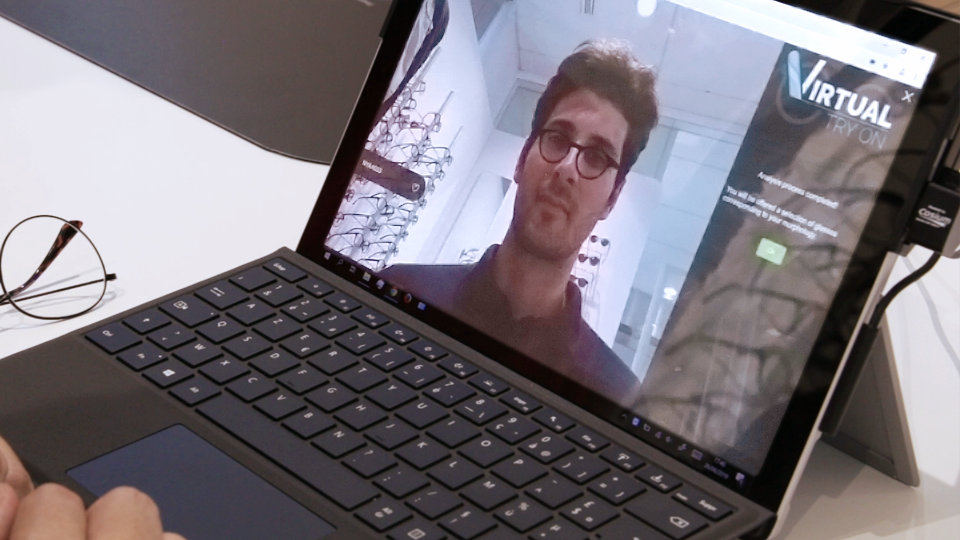 ---
FRAME ADVISOR
---
Artificial Intelligence-powered frame selection, to closely match the patient's facial features.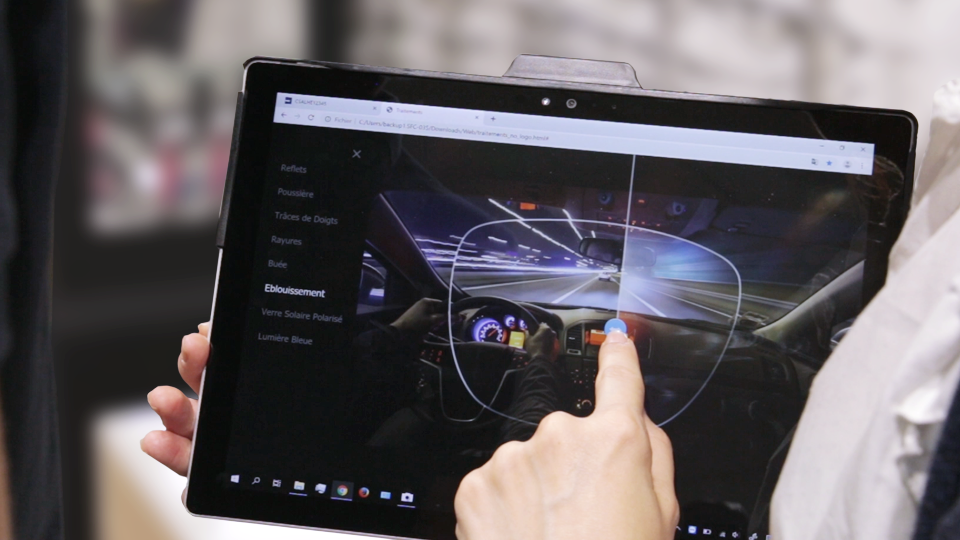 ---
SALES ASSISTANCE
---
Simulations to assist lens choice and facilitate upselling.